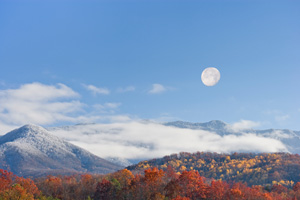 You'll find hundreds of homes for sale in Boone NC on this site, including cabins for sale in Boone. Ashe Mountain Properties represents the entire High Country area with locations extending off the mountain and even into Virginia. Find the finest Boone NC real estate here, where you're one step closer to renting a moving truck. Contact Josh Johnson today.
Browse listings such as a gorgeous lodge-style custom home on two acres, a stunning log cabin with long-range views in a park-like setting, and a lovely cape code cottage that sits on a beautifully landscaped lot. If any of these or the like sound appealing to you, click over to the Real Estate tab to start your search. You'll have no problem locating the home of your dreams, so the only other decision to make is your buyer agent. His site is competent enough for you, so you can bet he is too.
Now let's go back to the home of your dreams… have you identified what that home is yet? If not, it's not too late. In fact, it's sometimes better to wait and see what's out there first before making up your mind. Watauga County is the ideal place to own a log cabin. You can barely drive down a road without seeing one (or more)! That's not to say they're unoriginal or a dime a dozen. Log cabins are like icons for living in the Blue Ridge Mountains of Western NC. If you want an iconic home, let Josh Johnson take you on a tour of all the cabins for sale in Boone NC.